Product Details
Specifications
Reviews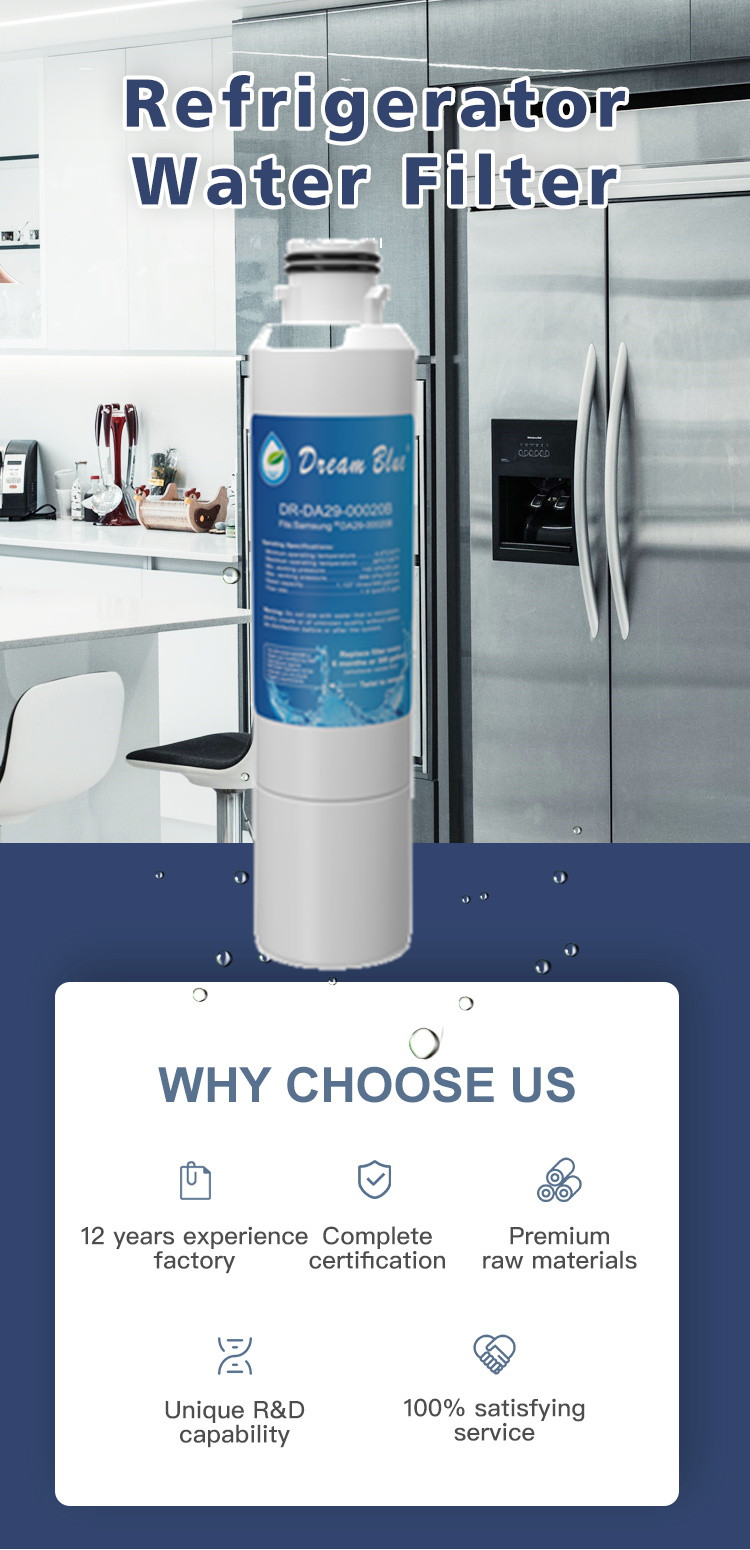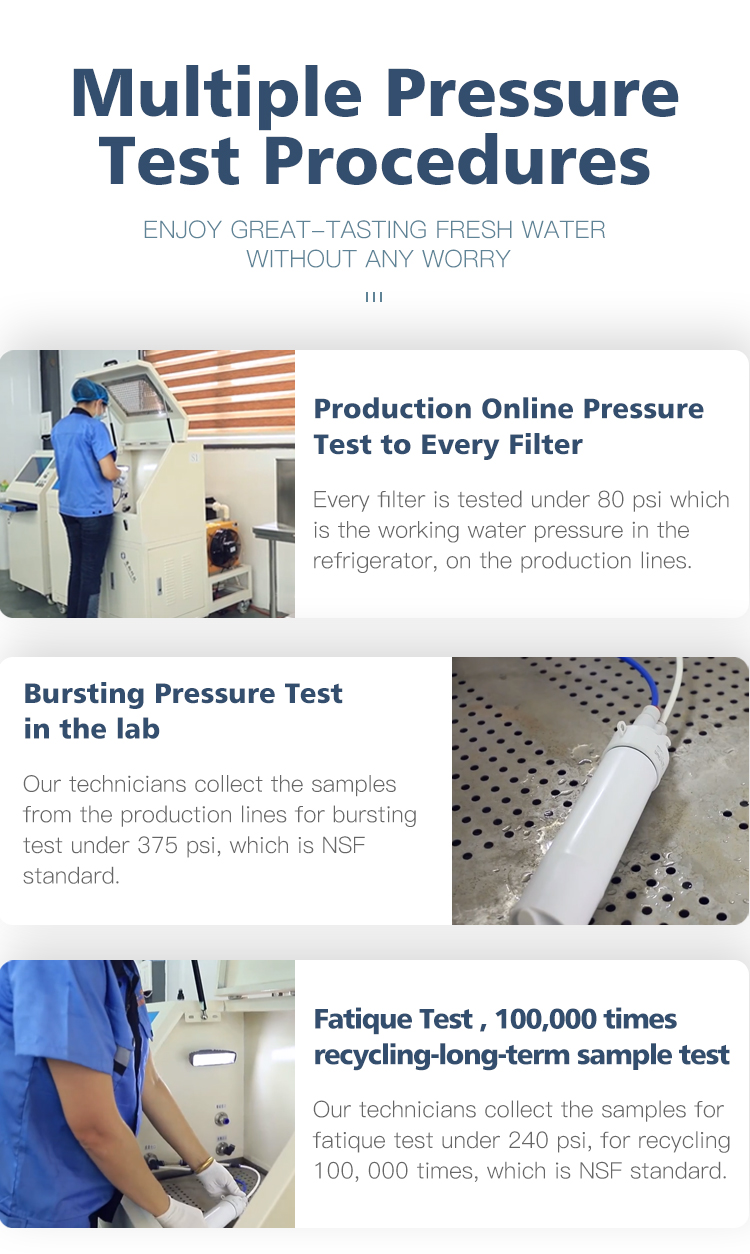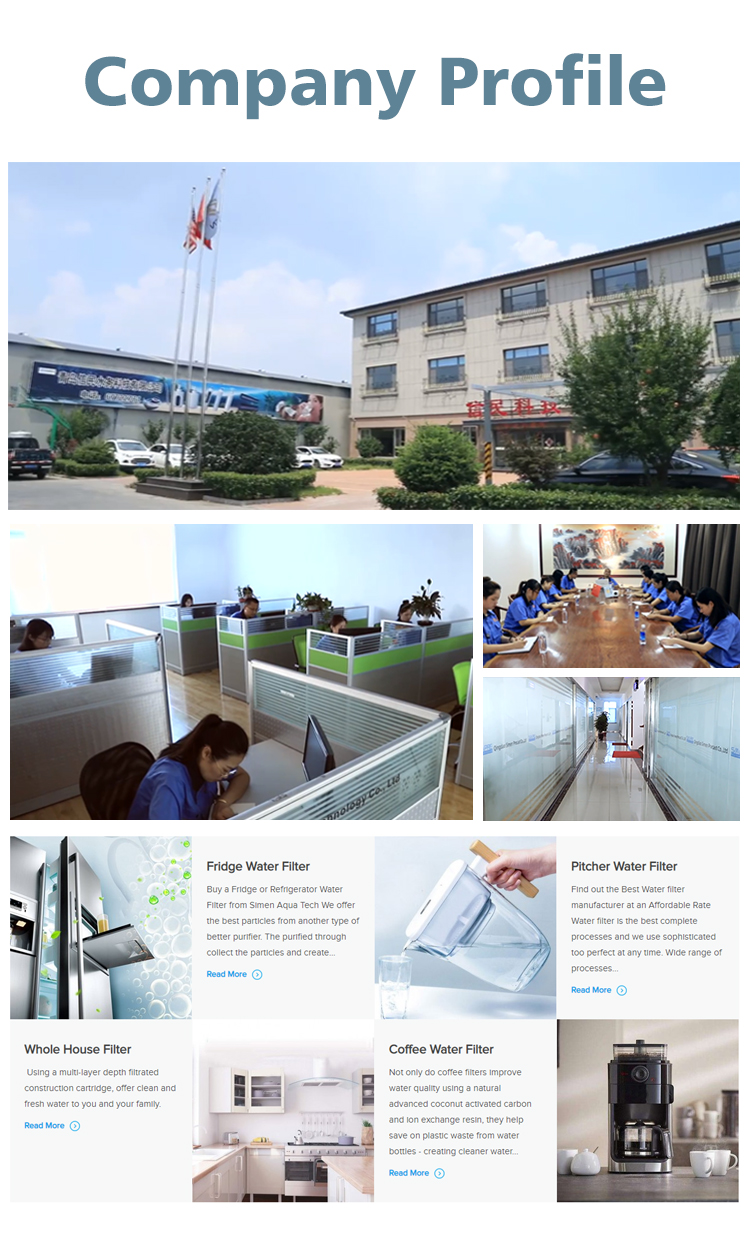 Qingdao Simen Aqua Technology Co., Ltd. is an I S O 9 0 0 1 factory, located in China,a professional company with
NSF 42 approved which is committed to home water filtration & solution in quality, reliability, and innovation.
"HiSimen" and" Dream Blue " two brands appeared and an experienced R & D team who has been worked in water
Industry field for 8 years, occupies 1,200 square meter manufacturing workshop meeting the international standards
and the manufacture test equipment that are leading technologically home and abroad.
Furthermore, produced with activated carbon block which is from the leading company in the water filtration industry
to raise the living standards of customers by providing them with a clean and healthy water. Mass production includes:
Refrigerator Water Filter, Coffee Water Filter, Pitcher Water Filter, Faucet Filter, Refrigerator air filter, Shower Head
Purifier Filter and other water filters.
Our Water Filters& Cartridges are popular with the customers from North and South America, Europe, Australia and the
Middle East, more than over 20 countries and regions.